Mon, Tue, Wed, Fri 8:00am - 5:00pm
Thursday 8:00am - 1:00pm
Closed Saturday and Sunday
Tribute to Dr. Linnemann
Philip Lewis Linnemann, DVM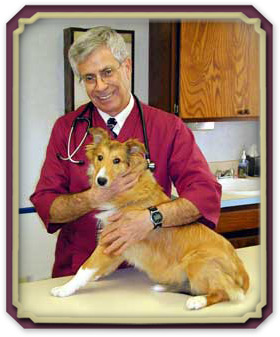 On March 27, 2013, Park Lane Veterinary Hospital, and the entire Norman, Oklahoma community, lost someone very special.
Dr. Philip Lewis Linnemann began his professional career in Norman at Westwood Veterinary Hospital working with Dr. Don Biles and Dr. David Marx. After several years at Westwood, he opened Park Lane Veterinary Hospital, which still serves Norman and the surrounding communities. During Dr. Phil's career, he was the recipient of many awards, including the Pittman-Moore Award for research in porphyria and the Small Animal Clinician Award from Upjohn. But he was most proud of being voted the Norman Transcript's Reader's Choice Awards "Best Veterinarian" by the citizens of Norman. He won this award many times throughout his career.
As a reflection of Dr. Phil's commitment to animals and their care, one of his great joys was his call-in radio show, "Pet Talk," which aired each Sunday on KREF 1400 in Norman. The show, which was on the air for over 12 years, gave listeners the opportunity to learn valuable information on topics affecting the health and well-being of their pets.
A life-long Cardinals baseball fan, Dr. Phil also enjoyed OU football, music, playing classical guitar, reading, and photography. His professional memberships included the Oklahoma and American Veterinarian Associations and Phi Zeta Veterinary Honor Fraternity.
Dr. Phil is deeply missed by his beloved friends and their families and by the devoted employees at Park Lane Veterinary Hospital. Words cannot adequately express the deep impact he left behind on both people and pets.